Well-being at work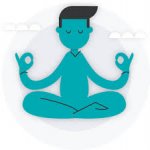 1) Watch the video.


copy the questions


pick up as many ideas as possible in each part


write a summary of the video
2) Watch this video : Yes, work can make you happy Paolo Falco, OECD
What characteristics are most important for the workers' well-being ?




Define this last one
"Job quality does not come at the expense of job quantity" : explain
Where is well-being at work considered as really important ?
The future ?
3) Watch the first minute of this video The Foundations of happiness at work
Copy the 2 questions and the provided answers What does a 2016 poll reveal ? Why is it paradoxical ? Identify the suggested solutions